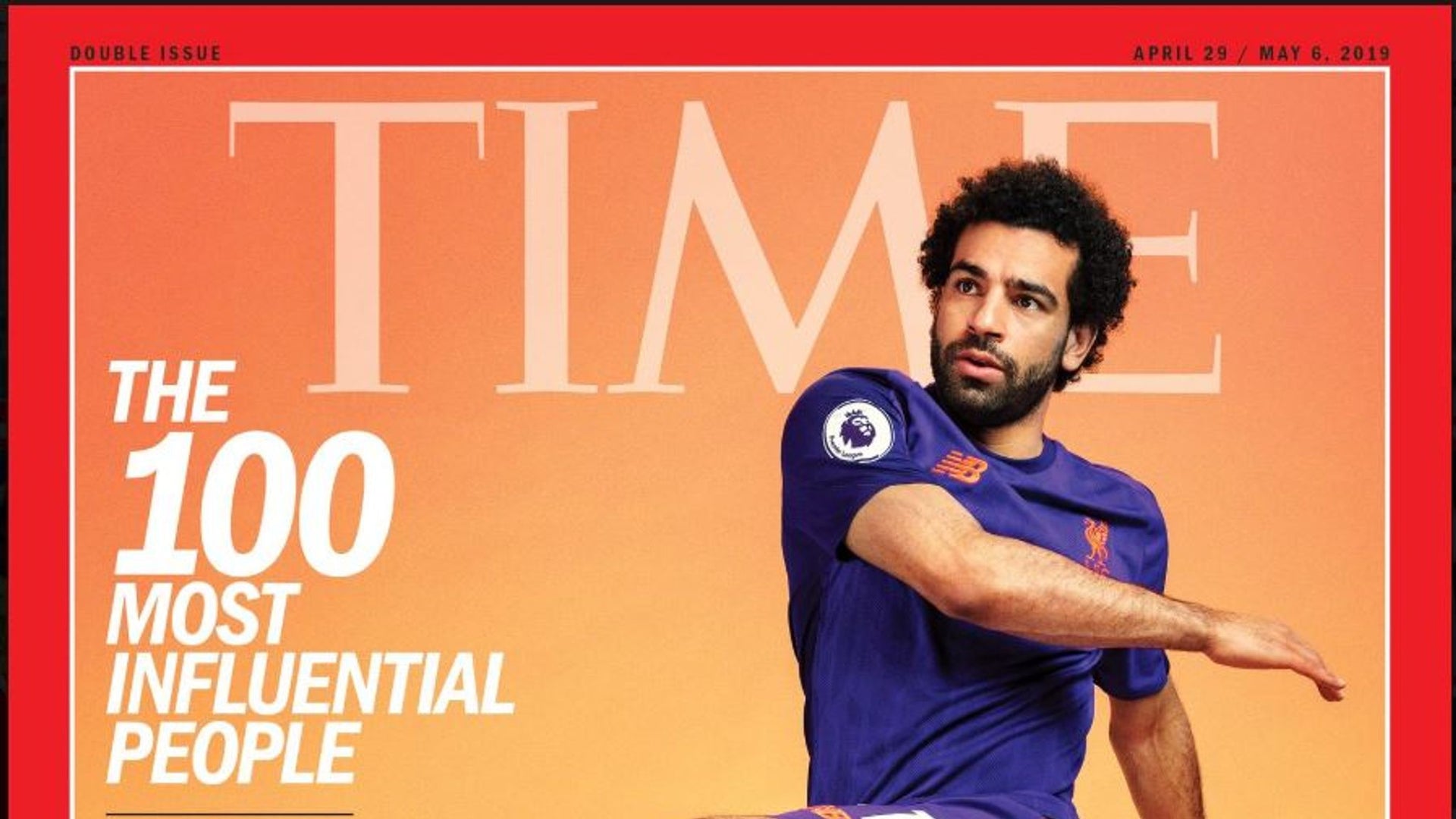 Mohammed Salah: A God-Like Genius, Just Like Ian Rush
By Gareth Roberts
AS a one-time hoarder of New Musical Express, aka 'The NME', I was a big fan of their Godlike Genius Award.
The award, a golden middle-fingered salute, is an honour bestowed on the best; the influential. The one-offs. The special.
Like football, music has many heroes; heroes of every size, shape and colour.
People are drawn to different things, different attributes, different styles. Some excuse foibles and love unconditionally. Others see fault-lines and decide a value has been compromised.
You might love Luis Suarez for his breathtaking skill, unbelievable goals and many moments of magic in a red shirt. Or you might remember the bite, the incident with Patrice Evra, the transfer request and essentially throwing Kenny Dalglish under the bus and think, yeah, that tainted it all.
The NME's no-nonsense salute ended up in the hands of Alan McGee, Michael Eavis, Mark E Smith, Shaun Ryder, New Order, Paul Weller, Dave Grohl, Johnny Marr and The Gallaghers among others. Difference-makers, no matter what your taste.
Embed from Getty Images
 For me, and many I have grown up around on Merseyside, music and football are closely associated. They have held hands and put an arm around me to lead me away from insanity for the best part of five decades.
From orange foam Walkman headphones to Apple Airpods, the shred of the guitar and the slash of the boot have been there in good times and bad. So I have no qualms whatsoever nicking the NME's musical moniker and applying it to Liverpool Football Club.
We have our fair share of Godlike Geniuses here.
Now, as I have pointed out many times during my years of waffling and scribbling away, we are very lucky to be supporters of The Mighty Reds. Spoilt, in fact.
So much so that we can afford to shrug our shoulders when it comes to someone like a Ballon d'Or winner in Michael Owen, scorer of 158 goals in 297 games; a man Clive Tyldesley said "won the cup for Liverpool all by himself".
Is he a legend? Plenty (most?) will say no because of his career choices. Do Liverpool legends choose Old Trafford? And if he's not even a legend he definitely can't be a Godlike Genius.
Embed from Getty Images
We can umm and arr even over someone like Ronnie Whelan, 493 games, won the lot, or Steve McMahon, 277 games, three titles, two FA Cups. Great players by the way, players I loved watching. And just examples among many more.
The big point is, there are a lot of good footballers among the (at the time of writing and according to LFC History's long list) 799 players to have kicked a ball competitively in the 131 years of Liverpool FC.
Within that number are opportunities for endless debates. And one is, who are the true talents? Who are the extra special ones? Who are the Godlike Geniuses?
Some are obvious; the Red Royalty. Bill Shankly, Bob Paisley, Kenny Dalglish, Ian Rush, John Barnes, Steven Gerrard. I'd put Ian Callaghan in that tier. And Graeme Souness, too. Oh and…(it's hard isn't it? I told you. Insert your hero here).
Embed from Getty Images
One problem can be the fusion of eras, the passing of time: present becoming past, current becoming history. Think of Callaghan. The kindly grandad, the smiling face, the undisputed legend. It's a romantic back story; before he was lifting European Cups and pulling the Liver Bird onto his chest for 18 years, he was likely crawling round lofts during his training to be an electrician.
Only then did he crack on with football, clocking up 857 appearances and winning 13 trophies. We love that, don't we? The local lad came good.
In more recent times, Bootle's Jamie Carragher, European Cup winner, finished up in 2013 having played 737 games for Liverpool. Two years later, Huyton's Steven Gerrard, European Cup winner, moved to Los Angeles Galaxy after 710 appearances.
They are also legends, right? – regardless of the fact that they played in fairly recent times.
So what about Jordan Henderson? Captained Liverpool to the first title in 30 years. Lifted number six. The Al-Ettifaq midfielder played in the same number of Liverpool games as the club's top goalscorer in the league, Roger Hunt (492).
Embed from Getty Images
Henderson played in more matches for The Reds than three-time European Cup winner Phil Thompson (477), than Steve Heighway (475), Steve Nicol (468) and Sami Hyypia (464).
Robbie Fowler, the man we call God, is back on 369 appearances for The Reds. Souness 359. Kevin Keegan 323. Mo Salah is on 309 (at the time of writing, post-Villa). Owen hit 297. Fernando Torres 142. Aldo 104. Gary Mac 87.
Has the gold of Saudi Arabia, metaphorically and reputationally speaking, left Hendo tethered to the bottom of the Mersey rather than flying high with Liverpool's Liver Birds?
Many will undoubtedly say so. How will time treat him? On the back of the reaction to his latest interview with The Athletic, it doesn't look like there will be a testimonial any time soon.
Interesting. Wonder what the history of this move will show? Hendo changing cultural issues in Saudi or Hendo endorsing Saudi cultural issues? https://t.co/paMxXfuZax

— Love Follow Conquer (@lovefollowconqr) September 5, 2023
It's not easy, trying to grade, number and rack heroes. In fact it's easier, as I've done so far, to stay somewhere close to the fence.
I am, however, happy to hop off and pull out the splinters to make the real point of this piece: Salah IS in the God-like Genius bracket. And he DOES deserve to be mentioned in the same breath as the very best to represent our club.
Take a look at the all-time goalscoring list first of all. There, at the top, 61 goals clear of Hunt, is God-like Genius Rush: 346 goals in 660 appearances. Phenomenal. Machine-like. What a player.
It's a haul never likely to be overhauled. A best that will probably never be beaten. I had posters of Rush on my wall growing up.
When we played on the field by the River Alt, or at the back of St Aloysius School, it was Rush we pretended to be; even positioning a Coke can in the corner of the 'goal' to replicate the press camera that was sent for a burton when Rush scored the third in the 1986 FA Cup Final.
When I met him and handed him old Match and Shoot magazines to sign as a grown-up Anfield Wrapper, he definitely thought I was weird. Sometimes you have to shoot your shot…It's Ian Rush.
Following Rush and Hunt, are Gordon Hodgson, who rattled in 241 goals in 377 games for Liverpool – a mind-blowing strike rate. The South African first took to the pitch for The Reds in 1926, when my 100-year-old nan was four. So to make any comparisons there regarding genius or otherwise are difficult.
Nevertheless, some haul.
Billy Liddell sits fourth, on 228 goals. Just 40 goals ahead of Salah, who has recently surpassed Gerrard to lie in fifth. Liddell, as you may know, was so good that people referred to Liverpool as "Liddellpool" during his time.
According to Shankly, "he had everything". If you've had the pleasure of the company of Reds of the necessary vintage you'll know how highly he was revered.
And so comes Salah. The man who is subject of a very public chase from the Saudis right now. Where do you start when lauding the Egyptian King?
There's a level of disrespect about Salah that seems to knock about among some of the wider football fan community, and even among some of our own.
One of the inspirations for this piece was from a comment I read - from a Liverpool fan - that said Salah is not in the same conversation as the likes of Rush. Why?
I've also seen a lot of blase suggestions about his potential departure: "Oh just get the £150m-£200m and sign X, Y, Z…"
Sorry, what?
We even witnessed the phrase "He's 31" trend on Twitter. Which seems to conveniently ignore his speed, strength and conditioning could hardly be said to be typical of a 31 year old. Cristiano Ronaldo is 38. Lionel Messi is 36. Robert Lewandowski is 35.
Salah scored 30 goals and contributed 16 assists last season. He has got years left in him.
This is a man who arrived at Anfield in 2017 and in his first season scored 44 goals for Liverpool – the biggest haul for The Reds in a season since...yep, Rush's 47 goals of 1983-4.
Only Hunt, Rush and Salah have plundered 40-plus goals in a season in the history of the club.
It's perhaps also worth noting that in the three seasons that preceded Salah's arrival the top scorers at Liverpool had been Phiippe Coutinho (14 in 2016-17), Daniel Sturridge (13 in 2015-16) and Steven Gerrard (13 in 2014-15).
In the five seasons that followed Salah's prolific debut campaign he posted totals of 27, 23, 31, 31 and 30.
But just cash in, share his goals around and play Ben Doak or Harvey Elliott? Mad.
Embed from Getty Images
Salah's strike rate, too, is stellar. Rushie's games to goal ratio is 1.91, bettering the traditionally-accepted one in two that is deemed the mark of an exceptional forward. Hunt's is 1.73. Salah's is 1.64. Aldo's is 1.65. Suarez's was 1.62.
Salah, though, unlike Suarez, has stuck around. And he's rarely unavailable. Shankly used to say Liddell was made out of granite, well what about the current number 11?
In his six full seasons at Liverpool he has never appeared in less than 48 games in a single campaign. In five out of the six, he has played in more than 50 matches. And all of the above despite often being on the end of some heavy-handed defending (and of course very little protection from our beloved referees).
Salah, despite many suggestions to the contrary from pundits over the years, is also very adept at teeing up his team-mates. Once upon a time we didn't count assists. Now we very much do. According to The Athletic, Salah's assist against Newcastle was his 76th in all competitions for the club and took him to second outright in Premier League assists for the club (60), passing Steve McManaman's 58. Only Steven Gerrard has more, with 92.
Not bad for a player that's apparently "greedy".
Tell me again why he's not a legend? There's more. He loves scoring against Mancs – it's 12 versus United, and 11 v City; his favourite opponents for goals.
There's the European Cup final goal, the Player of the Year awards, the Golden Boots, the part played in winning all of the honours worth winning after many proclaimed the glory years would never return.
Embed from Getty Images
Even his so-called 'spats' – no one is arsed; we know what we get from him and no amount of tabloid spin sways hearts and minds. Did he always get on with Sadio Mane? Maybe not. Did he have a cob at being substituted on the opening day? Clearly. Does it make him any less of a legend?
There's a reason he is painted on walls. There's a reason he is serenaded by songs. There's a reason the club made Salah the highest paid player in the history of the club after the protracted and painful negotiations of summer 2022.
The reason is simple. Mo Salah is a Godlike Genius. Just like Ian Rush. And you don't treat legends lightly.
Al Ittihad? Not now, eh lads? The serious football hasn't finished for one of Anfield's favourite sons.
Gareth will be writing regularly for us this season.