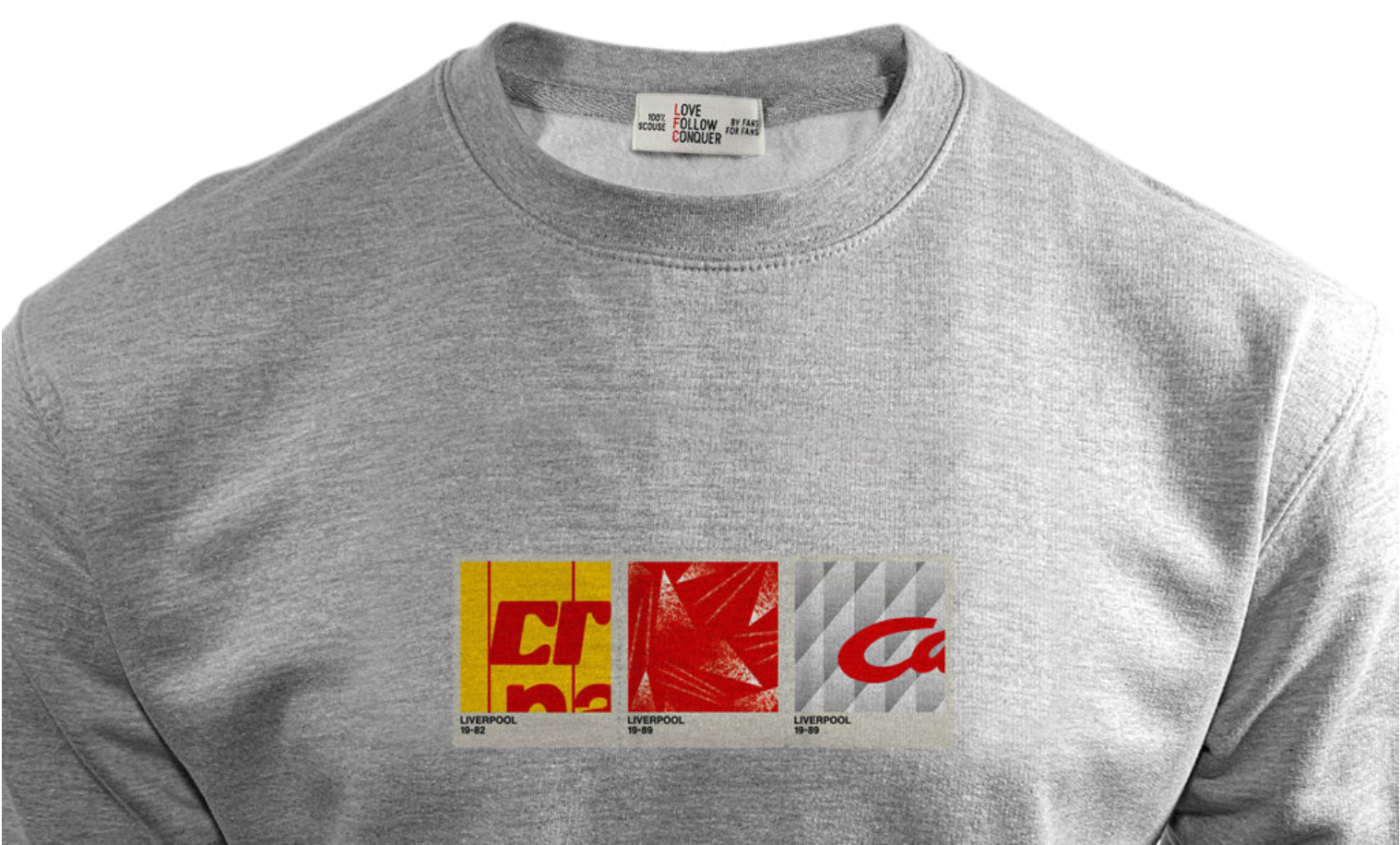 Don't Get Shirty With Me, Lad: A Short Story About Liverpool Kits
By Gareth Roberts
FOOTBALL kits are evocative things. For those not part of our world, those that just don't get it, they just see a shirt, shorts and a pair of socks.
And an overpriced shirt, shorts and pair of socks at that. Sorry, Dad.
Us though, fans that have lived our lives as supporters; we see so much more. It's not perfunctory items of clothing, it's a time, a place, an era, a memory, a piece of magic.
Some kits are a player. When I see that collared green Reebok kit of 1999 onwards with its sash-like stripes striking through the sponsor on the front, I think Titi Camara. 
I can picture the Guinean in the Anfield seats wearing it for a photo-shoot, looking a bit bemused as he posed for the press with his hands on Stephane Henchoz's shoulders alongside the other fruits of Gerard Houllier's summer shopping spree: Sami Hyypia, Vladimir Smicer, Sander Westerveld and Erik Meijer.
He thumped one home from the edge of the box at Southampton in it and, perhaps most memorably, was wearing it when on the end of a Steven Gerrard through ball at Highbury, tucking the winner past David Seaman with ease. 
Titi Camara 🇬🇳 scores for Liverpool

📍Arsenal 0 vs 1 Liverpool
🏆Premier League
🏟️Highbury
📆13 February 2000 pic.twitter.com/6bYERPoGl5

— AfricaFootballClassics (@AfricaClassic) July 30, 2019
Titi was only around for 18 months, scoring 10 goals in his 37 appearances for Liverpool. Yet who doesn't love him? He is the very definition of a cult hero.
When I see that silver Candy Adidas kit, worn from 1989 to 1991, I think John Barnes. An absolute classic of a kit; the old Liverpool badge, Adidas trefoil and Liverpool had a league-winning side turning out in it. What's not to like?
It's just a bit of fabric and yet I can hear it. It's like when you put a shell to your ear. Only this time it's not the sea you can hear, it's…"United have been caught out here, will they be punished? They are, by John Barnes!"
That was 33-and-a-half years ago by the way, March 1990; a Barnes double at Old Trafford as The Reds marched towards their 18th league title.
I could go on. And so could you, we all have these moments and memories locked away somewhere up there, don't we?
The Reebok ecru kit of 1996-7: Steve McManaman, Rob Jones, Stan Collymore and Jason McAteer posing as The Beatles to promote it, Robbie Fowler producing an outrageous flick and finish to score in it out in Bergen. 
It's the anniversary of the filthiest first touch in football history.

Robbie Fowler vs Brann Bergen, 1997.

Smut. Pure smut.

pic.twitter.com/prbT9EuK9S

— A Funny Old Game (@sid_lambert) March 6, 2023
That big, billowing yellow and red trim Reebok kit of 1997-98: Remember McManaman's goal at Highbury? The regulars in a Manchester pub were somewhat shocked that I celebrated that. And so was I.
And what about the beautiful Umbro red and pin-stripe white kit of 1984? A wild-eyed Graeme Souness clutching Big Ears. And me unwrapping a box from underneath the Christmas tree.
That was my first kit. Likely purchased from Sharpe's Pride & Joy in Huyton Village, it was beautifully presented, too. A cardboard, gatefold box, with separate cellophane windows for the shirt, shorts and socks. I've still got the shirt.
Eight-year-old me was Kenny Dalglish. I was Ian Rush. I was a Red. I felt proud, standing ramrod straight in my Liverpool kit. 
Now, kits don't mean quite so much to me. I'll do my yearly old man lament about Liverpool not turning to the traditional colours of times gone by then that's that.
I don't get why The Reds play in a kit that looks like Minecraft. I'm guessing I'm not meant to either.
And what about that one with blue on it that they churned out in 2011-12? Come on… Yeah, but it's a nod back to 1892-96 when they played in…
Oh, are we doing history? Here's your history. Bill Shankly: "Our game against Anderlecht was a night of milestones. We wore the all-red strip for the first time. Christ, the players looked like giants. And we played like giants."
I don't buy them now. I don't wear them. The prices and the regularity of change mean I'll likely think twice about getting them regularly for my youngest too. The little kids range is cheaper but a 'match jersey' for £114.95 once he gets older? Wow. Another tax on loyalty…
Liverpool Retro 1982-89 grey hoodie
Nevertheless, I still love those memories that flash through the synapses when certain patterns are presented.
I've got some classic kit coasters at home to keep them firing.
And if you're after donning something more subtle than a full kit for your pre-match pint, Love Follow Conquer have some classic designs adorning their t-shirts too…
I make it that we're on home shirt number 70 now. They'll keep going forever. But they're never going to better that one from 1984…
"I Don't Know What It Is But I Love It."
More from Gareth: